Seattle, WA Criminal Defense Attorney
Fighting for the Rights of the Accused for More than 20 Years
When you've been charged with a crime, you need to find out what your legal options are as soon as possible. You may be unsure of your legal options, but an experienced Seattle criminal defense attorney can help you fight for your rights. If you or a loved one have been accused of or arrested for a crime, trust your defense to Hale Law Enterprises.
With more than 20 years of experience, Attorney Matthew T. Hale has helped thousands of individuals successfully navigate the American justice system.
What Do We Bring to the Table?
Decades of legal experience
Personal attention to your case
24/7 availability by phone
Experience handling high-profile cases
Our firm has over 160 Five-Star Reviews on Google!
Contact the firm today at (206) 207-4776
Se Habla Español
No matter the severity or complexity of the charges you are facing, the Seattle criminal lawyer at our firm is prepared to help you fight for your future and your freedom. Whether you are dealing with DUI charges, reckless driving, cyber crimes, domestic violence, or even murder charges, Hale Law Enterprises can help you understand your various options and work towards the best possible outcome for your situation.
A Strong Track Record of Success
Hale Law Enterprises has successfully handled a number of high-profile cases, providing exceptional representation for NBA athletes and executives at large Northwest companies. The firm also has a proven track record of getting criminal charges reduced and dropped.
Attorney Hale relies on his extensive educational background, thorough preparation, and attention to detail to aggressively fight for you.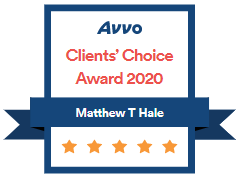 Schedule your FREE initial consultation with an experienced criminal defense attorney in Seattle.
Thousands of Criminal Defense cases Handled
100% focused on criminal defense, the attorneys at Hale Law Enterprises are equipped with the invaluable insight necessary to defend your case effectively.
Defending the Constitutional Rights of Washington State Residents
Why Choose Hale Law Enterprises?
> Strong Record of Getting Criminal Charges Reduced and Dropped
> Fighting to Defend the Rights of Thousands of People—Since 1998
> Thousands of Cases Successfully Handled
> Defending Good People Accused of DUI and All Other Crimes
> High-Profile Cases Handled for Athletes & Executives
> Experienced & Aggressive Attorney
> Strong Educational Background
> Over 20 Years of Experience